IELTS
IELTS is the world's most popular exam which is required by universities and employers thaτ open doors to academic and professional opportunities.
Our IELTS preparation course will provide you with the skills and knowledge needed to achieve the best possible result and fulfil your study and work ambitions.
On our IELTS courses you will:
familiarise yourself with the four papers that make up the IELTS test
develop the study and language skills required to earn a top score
have the opportunity to practise while learning necessary grammar and vocabulary
improve your writing skills for the task needed – describing graphs and tables, writing a letter and evaluating statements and opinions
practise your listening and speaking skills and gain exam techniques through a variety of listening texts
develop self-study techniques through class and homework tasks.
One to one sessions
This is ideal for a busy person with specific needs who wants to study individually.
The lesson structure is flexible and is designed for adults who wish to focus on their specific needs.
A one to one session is for students who are short in their time and have very particular needs in learning a language and wish to concentrate more on the their own priorities.
i-active
Learn English whenever you want and when you want without ever having to leave your house!
All our courses are offered online. Our learning platform provides online interactive whiteboard, real-time audio, image and document upload and instant feedback. Enjoy active learning online!!!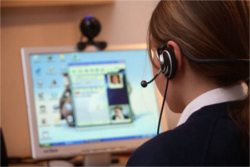 Feel free to contact us about any queries you may have about our courses offered.