Russian
There has been an increasing demand for the Russian language over the last years. The Russian speaking tourism along with Russian businesses have been spread over the island. Learning Russian is a must for someone's future and a milestone to a successful career path.
Register for our Russian course and improve every aspect of your communication skills: speaking, vocabulary, pronunciation, listening, grammar, reading and writing.
ON THE ESSENTIAL RUSSIAN COURSES YOU WILL:
improve your fluency and communication skills
learn essential techniques and phrases for everyday situations
communicate with more confidence and fewer errors
improve your pronunciation
expand your vocabulary
BUSINESS RUSSIAN
You will improve every aspect of your Russian for better communication in your workplace and learn russian to succeed in your career path. The business English course is designed to meet the specified needs of the learner.
ON THE BUSINESS RUSSIAN YOU WILL:
communicate effectively in a range of business situations such as meetings, talks, presentations and much more.
practise business skills and  eliminate mistakes through working on your communication skills
expand your vocabulary related to your profession
become confident to conduct business with people from different backgrounds
One to one sessions
This is ideal for a busy person with specific needs who wants to study individually.
The lesson structure is flexible and is designed for adults who wish to focus on their specific needs.
A one to one session is for students who are short in their time and have very particular needs in learning a language and wish to concentrate more on the their own priorities.
i-active
Learn Russian whenever you want and when you want without ever having to leave your house!
All our courses are offered online. Our learning platform provides online interactive whiteboard, real-time audio, image and document upload and instant feedback. Enjoy active learning online!!!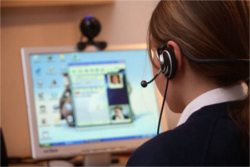 Feel free to contact us about any queries you may have about our courses offered